Categories
Effort
Certification
Languages
Misc
MOOC List is learner-supported. When you buy through links on our site, we may earn an affiliate commission.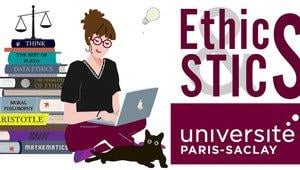 Training in scientific integrity, open science, research ethics and information ethics for doctoral students in information technologies. What does integrity in research mean and why is it important to follow an ethical conduct in your research work? Entering a PhD programme, you are moving from a student's position, where your main responsibility was to acquire and demonstrate acquisition of knowledge, into a position of producing knowledge. This creates new relationships with coworkers and your hosting institutions, new expectations, and new responsibilities towards science and society in general.
MOOC List is learner-supported. When you buy through links on our site, we may earn an affiliate commission.
To help you understand these changes, the STIC doctoral school of the University Paris-Saclay provides this course to all its students. It balances a pragmatic "must know" perspective, which can and must be acquired easily and fast, with more conceptual developments aimed at opening you up to the uncertainties and risks that are specific to your scientific domain.
This course is focused on the specific types of ethical issues encountered in information technologies, which deserve specific attention. If answering an ethical dilemma in bioethics is often akin to answering the question "who are we?", technology ethics triggers more questions of the type "where are we going?". This, in our opinion, deserves a broad exposure.
What you will learn:

At the end of this course, you will be able to:

- Navigate the legal, social and regulatory framework in which scientific research is conducted.

- Assert a basic understanding of the goals, methods and practice of scientific research, so as to avoid the pitfalls of misconduct and malpractice. (scientific integrity)

- Understand how scientific activity changes our lives and impacts society, for good or for bad, and acquire a framework to help you control this impact (research ethics)

- Apply this general framework to the context of information technologies (Computer and Information Ethics)

- Acquire the basis for protecting the value produced by science (intellectual property, open science), communicating properly at the time of internet (scientific communication, open science and internet ethics) and protect our digital selves (privacy and personal data)

- Finally acquire an overview of some important ethical debates around information technologies, such as design ethics, the ethics of decision management, the ethics of data science, the ethics of autonomous systems, and global information ethics.
Format

The course is organized in 8 chapters, more or less independent, but raising in abstraction as the course progresses. Each of these chapters includes:

A lesson to be read by the student. As much as possible, the content is summarized in a set of checklists involving as few guidelines as possible, for easy memorization.

Examples of how the material discussed may be relevant in their context of work. We provide "horror stories" and "happy stories" of past events relevant to the topic addressed, as well as questions and issues for the student to ponder over.

References are hyperlinked in the course of the text, and a "further reading" section is sometimes provided.

Finally, some validation questions are proposed after each section. To allow self-delivery of the material, the exercises are proposed as multiple choice questionnaires, which enable full automation of the test administration and certification process. The questions however demand attention and studying of various documents to be answered properly.
Course plan
The Doctoral Contract (researcher as a subject under law and an employee),

Research Integrity (producing science correctly),

Research Ethics (producing science responsibly),

Computer and Information Ethics (how these apply to your research context),

Intellectual property (researcher as a producer and consumer of value, open science),

Scientific Communication, Open Science and Internet Ethics (disseminating knowledge publicly),

Privacy and Personal data (protecting our digital selves),

Emerging issues in Computer and Information Ethics (what's next).
MOOC List is learner-supported. When you buy through links on our site, we may earn an affiliate commission.
MOOC List is learner-supported. When you buy through links on our site, we may earn an affiliate commission.